Muscle Museum Lyrics
She had something to confess to
But you don't have the time so
Look the other way
You will wait until it's over
To reveal what you'd never shown her
Too little much too late
Too long trying to resist it
You've just gone and missed it
It's escaped your world

Can you see that I am needing
Begging for so much more
Than you could ever give
And I don't want you to adore me
Don't want you to ignore me
When it pleases you
And I'll do it on my own

I have played in every toilet
But you still want to spoil it
To prove I've made a big mistake
Too long trying to resist it
You've just gone and missed it
It's escaped your world

Can you see that I am needing
Begging for so much more
Than you could ever give
And I don't want you to adore me
Don't want you to ignore me
When it pleases you yeah...

So I'll do it on my own and
I'll do it all by myself
And you will never make it
Did you mean Muscle Museum (EP) - Muse's second mini-album from 1999?

Muscle Museum is a bass-led song that appears on Showbiz and the Muscle Museum EP.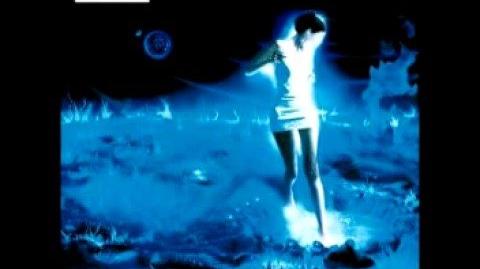 The title comes from a dictionary that Muse used, which had 'muscle' immediately before 'muse' and 'museum' immediately after.
Bellamy said that the meaning was the "conflict between the body and the soul or mind" - the Freudian idea of inner conflict between want and conscience. He later stated that the meaning somehow involved people in the future no longer having bodies. This idea came from a book that he had read.
Matt could be interpreted as talking about his hometown, where the people of Teignmouth still wanted to convince Muse they were doing wrong ("to prove I've made a big mistake").
This song came from a practice session at Matt's house early in Muse's existence as a band, with the guitar part coming before the bass and percussion. Its first recorded release was on the Muscle Museum EP, where it came in two versions. One is close to the later incarnation on Showbiz, and one is a short acoustic with rain effects. The latter was used at the beginning of the former as an introduction.
As the song featured on four separate releases, a wide variety of edits and versions were created, some exclusively on promotional media.
Track listing
Edit
"Muscle Museum" – 4:22
"Minimum" – 2:40
"Muscle Museum" – 4:22
"Do We Need This" (live) – 4:15
"Muscle Museum" (live acoustic) – 4:44
"Muscle Museum" (full-length) – 5:25
"Pink Ego Box" – 3:32
"Con-Science" – 4:52
Ad blocker interference detected!
Wikia is a free-to-use site that makes money from advertising. We have a modified experience for viewers using ad blockers

Wikia is not accessible if you've made further modifications. Remove the custom ad blocker rule(s) and the page will load as expected.