New Born Lyrics
Link it to the world
Link it to yourself
Stretch it like a birth squeeze

The love for what you hide
The bitterness inside
Is growing like the new born

When you've seen, seen
Too much
Too young, young
Soulless is everywhere

Hopeless time to roam
The distance to your home
Fades away to nowhere

How much are you worth?
You can't come down to earth
You're swelling up
You're unstoppable

'Cause you've seen, seen
Too much
Too young, young
Soulless is everywhere

Destroy the spineless
Show me it's real
Wasting our last chance, to come away
Just break the silence
'Cause I'm drifting away
Away from you

Link it to the world
Link it to yourself
Stretch it like it's a birth squeeze
And the love for what you hide
And the bitterness inside
Is growing like the new born

When you've seen, seen
Too much
Too young, young
Soulless is everywhere

Destroy the spineless
Show me it's real
Wasting our last chance, to come away
Just break the silence
'Cause I'm drifting away
Away from you
Did you mean New Born (EP)?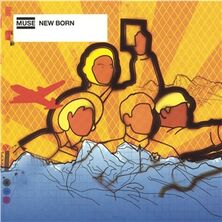 New Born is a song that is the first track, and second single from Origin of Symmetry released on 4 June, 2001. It is 6:05 in length, and changes in style several times, starting out as a piano-led song with Matthew's vocals, and evolving into a series of heavy guitar riffs, with the same vocal style in the foreground.
The song reached #12 on the UK Singles Chart.
According to Matt, the song is about a fear of technology, and that it will take over humans.
Track listings
Edit
"New Born" – 6:05
"Shrinking Universe" – 3:30
"Piano Thing" – 2:55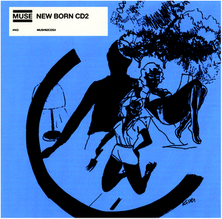 "New Born" – 6:05
"Map of Your Head" – 4:01
"Plug In Baby" (Live) – 3:51
"New Born" – 6:05
"Shrinking Universe" – 3:30
Ad blocker interference detected!
Wikia is a free-to-use site that makes money from advertising. We have a modified experience for viewers using ad blockers

Wikia is not accessible if you've made further modifications. Remove the custom ad blocker rule(s) and the page will load as expected.